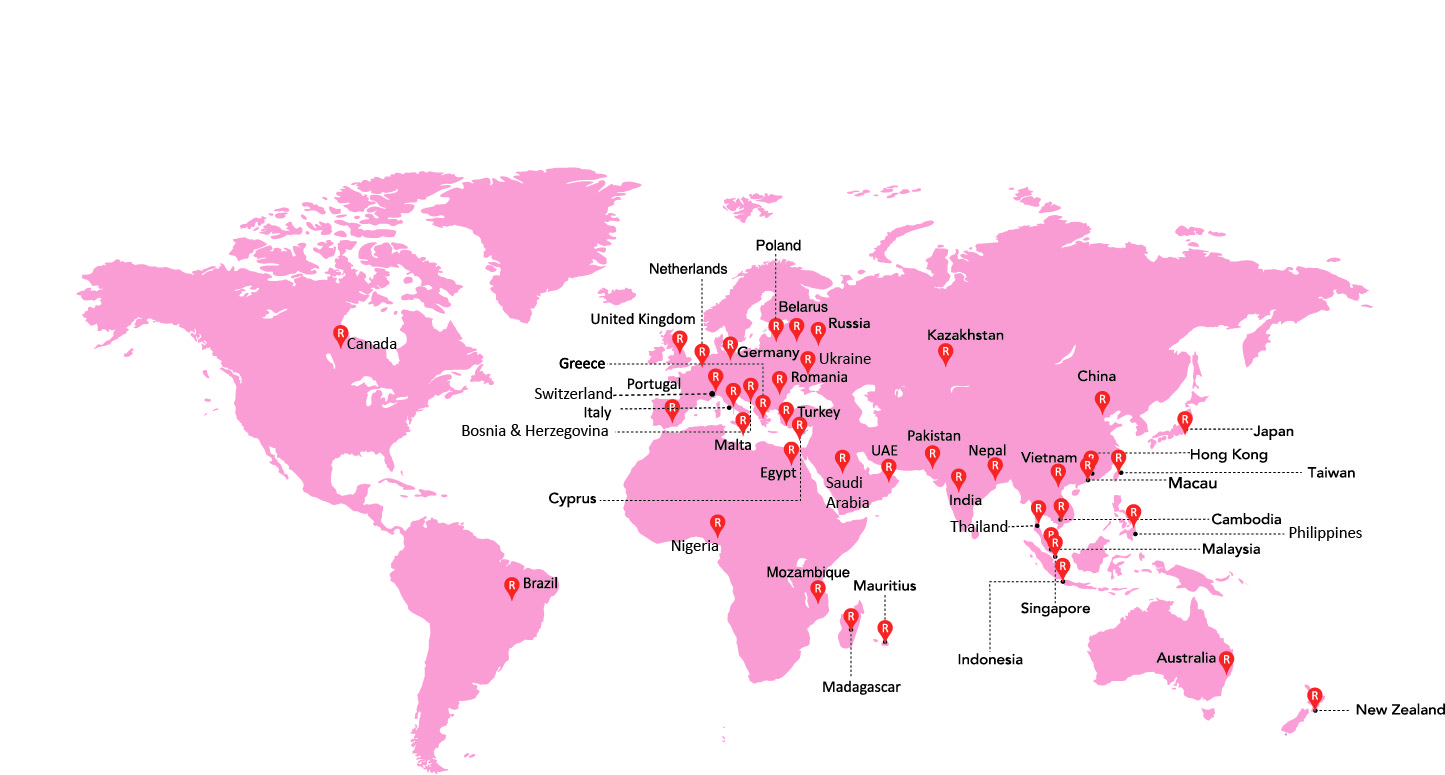 What We Have Done So Far
Reanda Malaysia is an approved Auditor, Tax & GST Agent licensed by Ministry of Finance of Malaysia.
We are also also the first Malaysia Chartered Accounting firm affiliated with the first oriental branded international accounting firms network- Reanda International. Collaborating with our counterparts as below:
China, Hong Kong, Japan, Singapore, Vietnam, Cambodia, Macau, Cyprus, Angola, Australia, Bangladesh, Belarus, Bosnia & Herzegovina, Brazil, Canada, Cape Verde, Egypt, Germany, Greece, Hungary, India, Indonesia, Italy, Madagascar, Malta, Mauritius, Mozambique, Nepal, Netherlands, Russia, New Zealand, Nigeria, Pakistan, Philippines, Poland, Portugal, Romania, Russia,  São Tomé and Príncipe, Singapore, South Africa, Switzerland, Taiwan, Thailand, Turkey, UAE, UK, Ukraine and Vietnam
Reanda International Network's footprint now is expanding steadily and we are now comprises more than 161 offices and over 180 partners worldwide with an engagement of more than 3,400 professionals.